Future Florida Tech Solutions is now available for computer repair in Jacksonville, Florida! We can diagnose and repair most common problems with a quick turnaround time. In fact, if you prefer, we can attempt repairs on site in your home or office. Most software, operating system, and virus issues can be fixed on site – and often within the first billable hour. Some repairs will require extra time and unique replacement parts, but most parts arrive within a day or two. We understand that time is important, and you need your computer working ASAP!
Although there's no extra charge for on-site repair services, we do have to charge for the time it takes to get there. Our offices are located near Beach and Kernan Boulevard but we can travel anywhere in the Southside, Mandarin, Orange Park, Fleming Island, Westside, Northside, Atlantic Beach, Neptune Beach, Jacksonville Beach, and Ponte Vedra. That even includes Nocatee, Green Cove Springs, and E-Town (if they ever get the building permits they want, that is).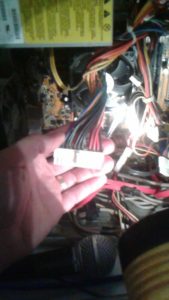 If you prefer to drop your computer or device off at our office location, we can schedule that as well. Either way, we'll do what we can to make sure you're up and running again as quickly as possible.
Most importantly, you can always trust the work we do at Future Florida. Our business is incorporated by the state of Florida, licensed by the city of Jacksonville, and we're fully insured for just in case something does go wrong. But we've fixed a lot of computers in our day, and we treat each customer as the most important case we've ever seen so your satisfaction is always guaranteed. Besides, everyone knows that small business lives and dies by word of mouth marketing, and we want you to tell your friends how great our service is!
If you've got any additional questions about the computer repair services we provide in Jacksonville, Florida, please feel free to contact us using the contact form on this page. We'll get back to you as soon as possible and your computers will be back online before you know it!